A FOOD EXPERIENCE FOR THE MIND, BODY AND SOUL 
Our mission is to create and serve an experience for the mind, body and soul. We are a family run business with a dream to share the food we love, with the city we love. Serving 100% plant based food and drink to nourish, nurture and inspire the people. We are passionate about bringing you locally sourced produce, protecting the environment and using eco-friendly packaging for a sustainable future. So here's to protecting the animals, the planet and our health;
From our family, to yours.
We are proud to serve a certified fair-trade, single plantation coffee roast, which comes from a Women's Cooperative in Honduras, South America . Served with your choice of plant based milk, the house favourite is Oat Milk by Minor Figures..
Open 7 days 10 to 5 kitchen closes at 4
Our full english breakfast with homemade sausages, tofu scramble, hash potatoes, house beans, mushrooms, roasted cherry toms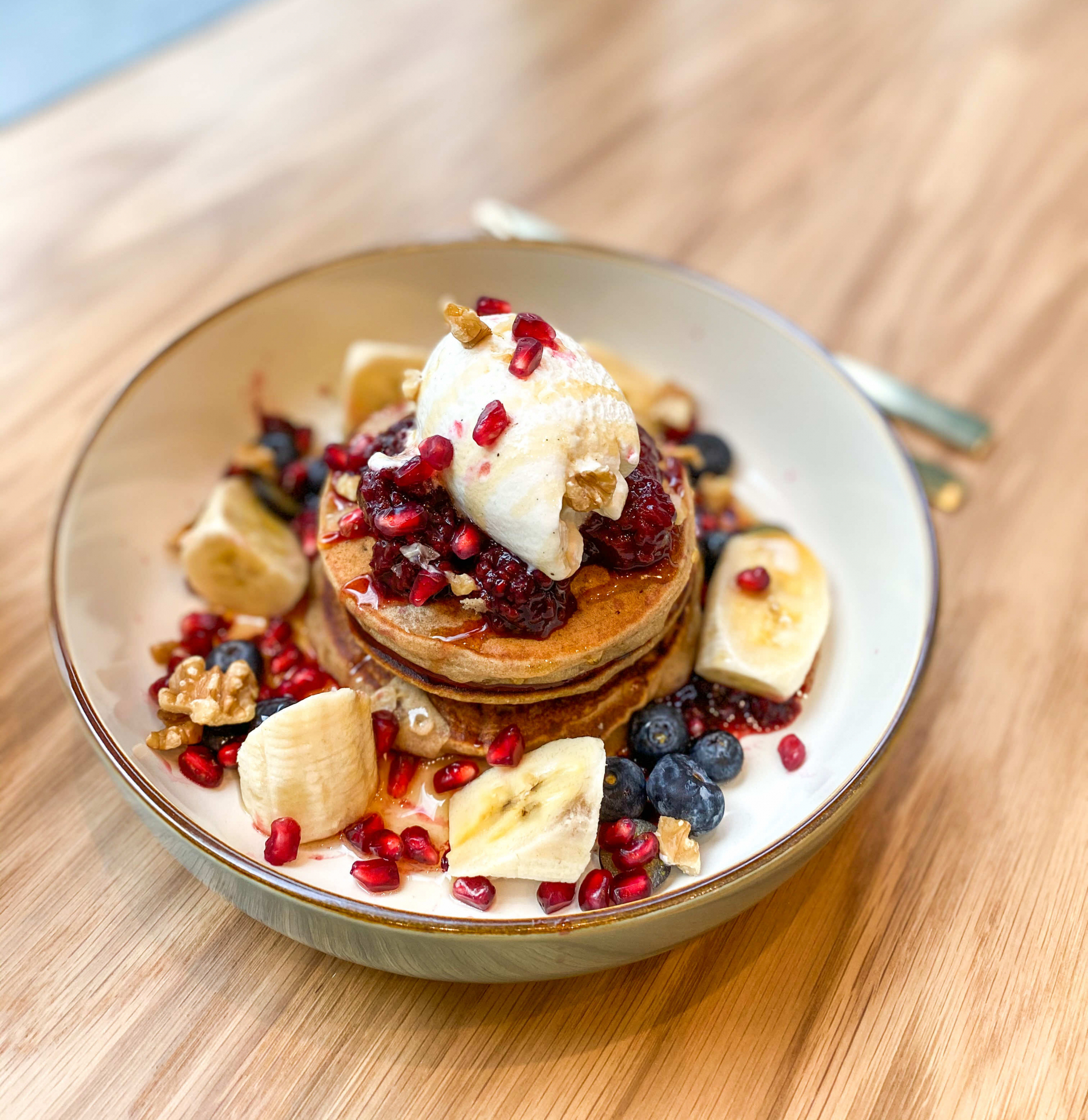 Gluten free buckwheat pancakes with a homemade berry compote and fresh seasonal fruit, drizzled with maple syrup and a scoop of ice cream.
£8.95 | Gluten free option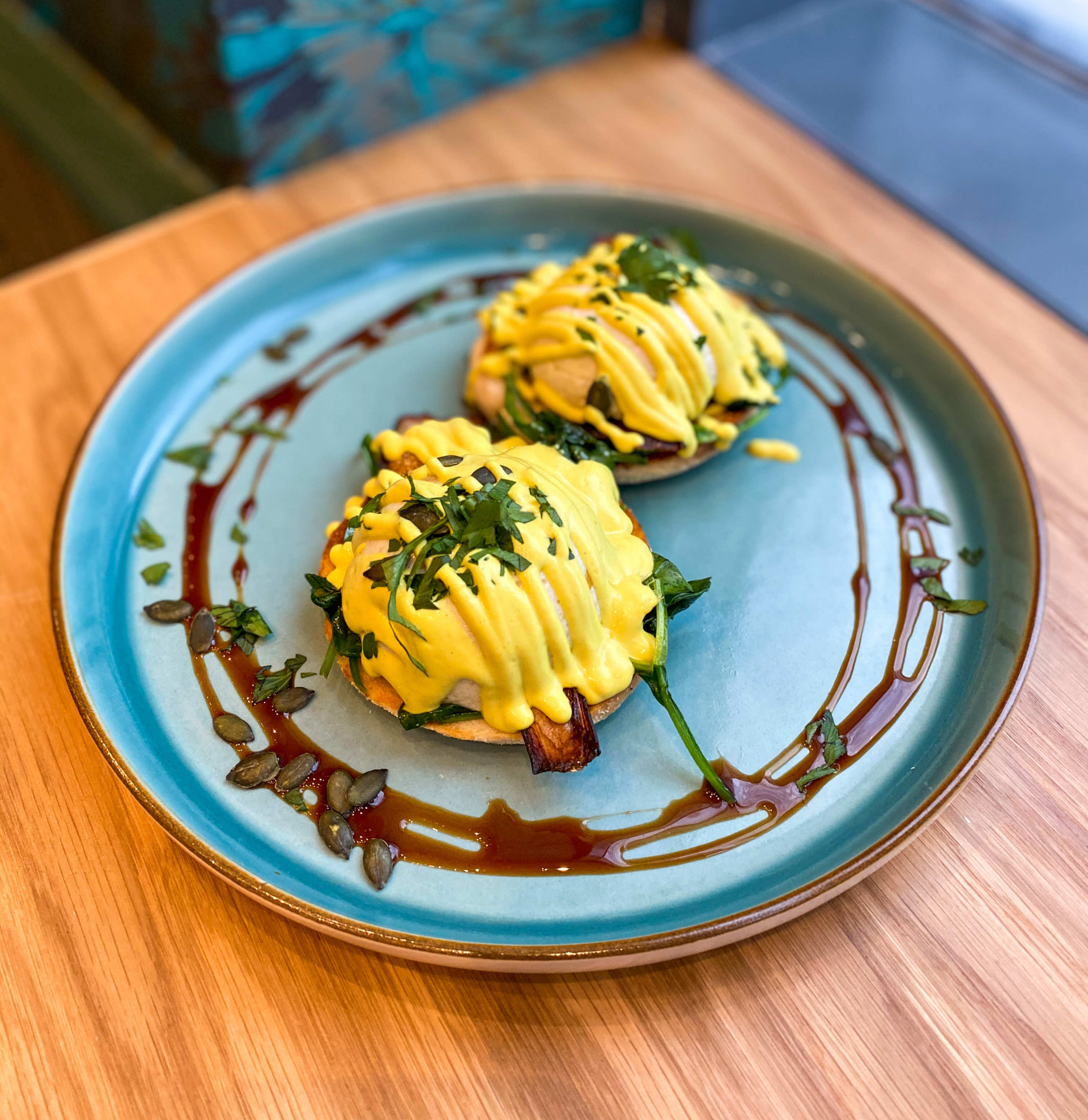 Homemade vegan poached eggs on a bed of spinach, smokey pulled jackfruit on an english muffin, smothered in hollandaise sauce.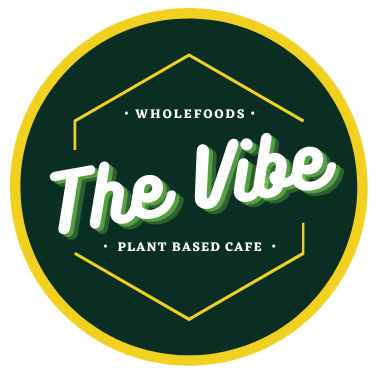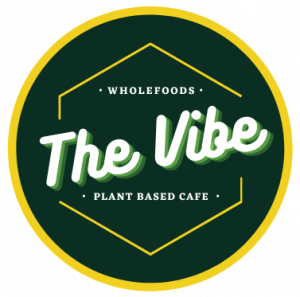 A stack of crispy mix potatoes, roasted peppers and carrots tossed in herbs and spices, topped with a homemade vegan fried egg.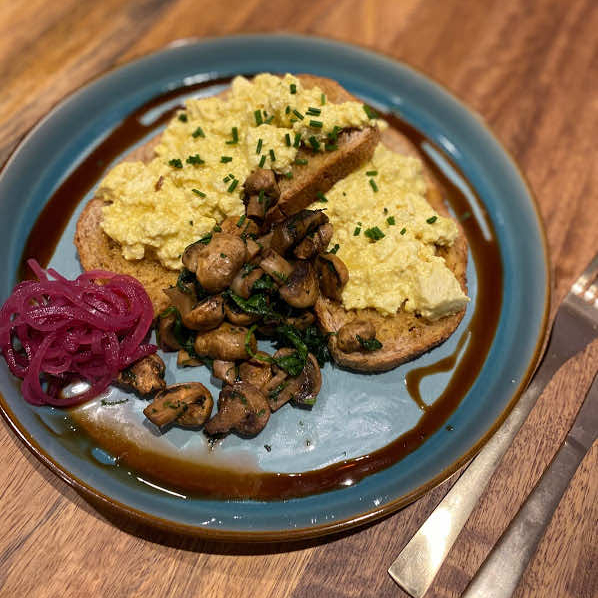 Homemade tofu scramble with a side of sautéed spinach mushrooms, on your choice of toast.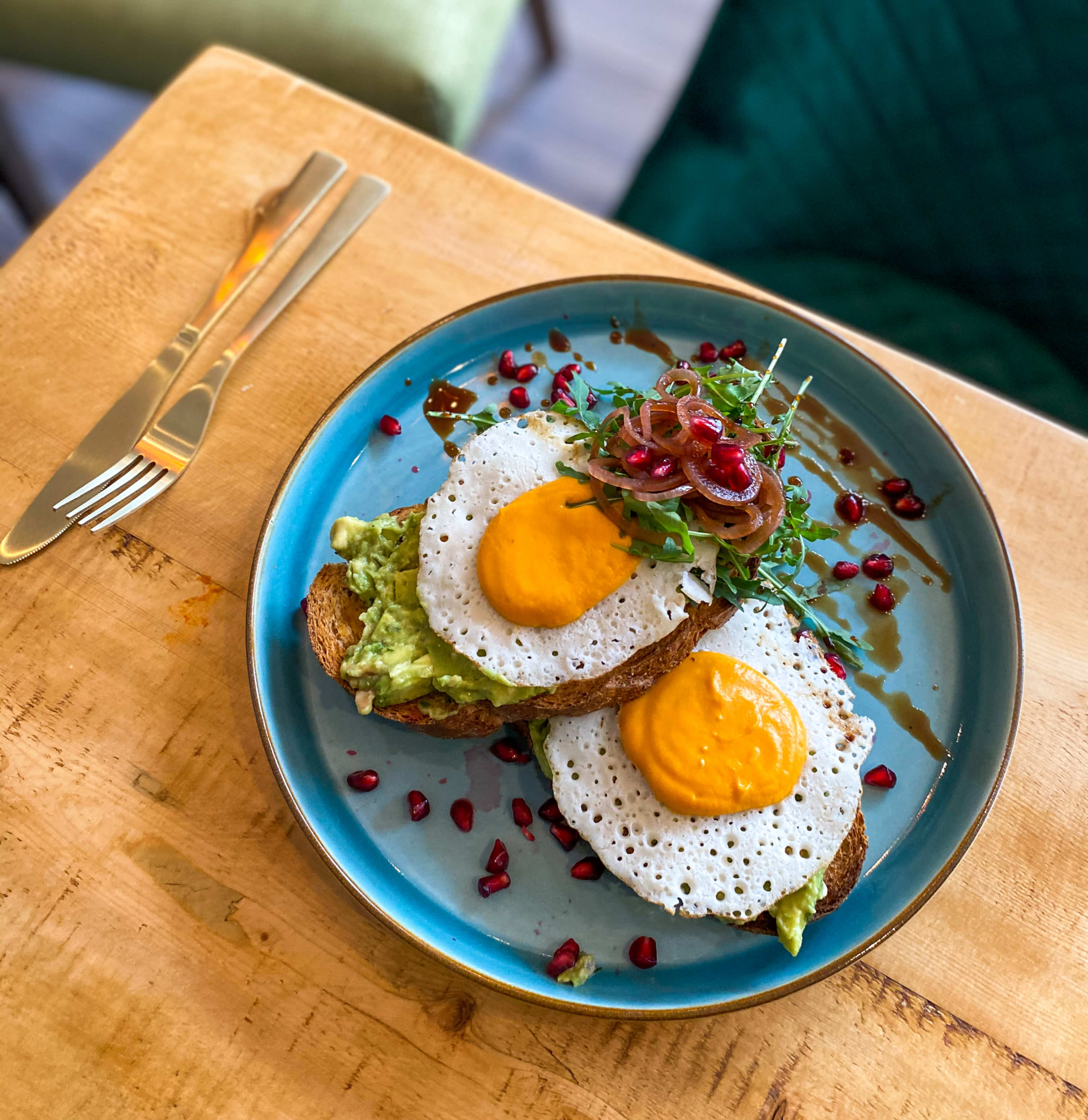 Smashed avo on your choice of toast topped with fresh greens and seeds.
+Add a vegan egg for £1.50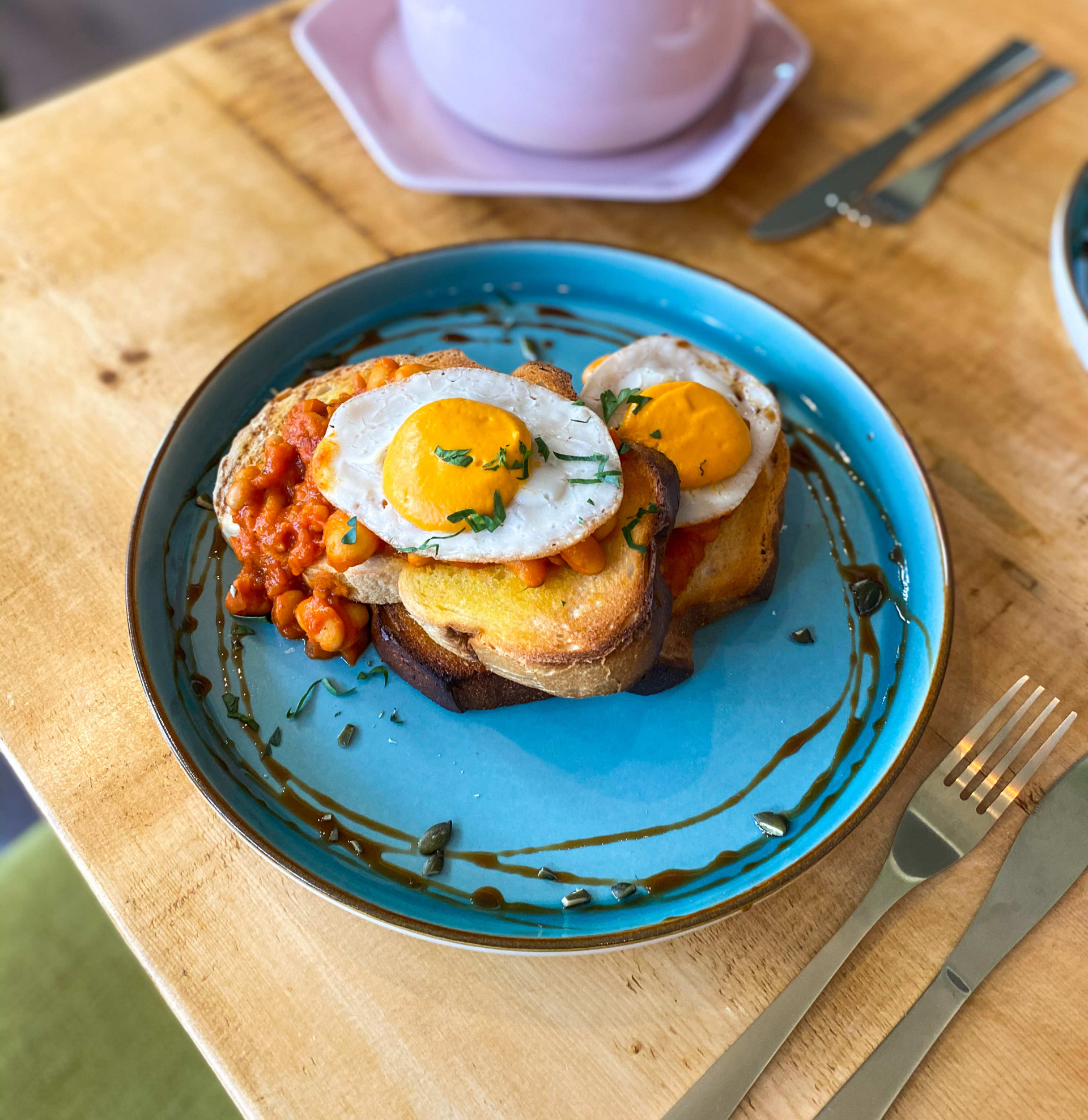 Homemade mix of baked beans in a rich tomato sauce topped with a vegan egg, on your choice of toast.
+Add a vegan egg for £1.50
Smokey pulled jackfruit, tomato salsa, spinach, house cheese sauce and mayo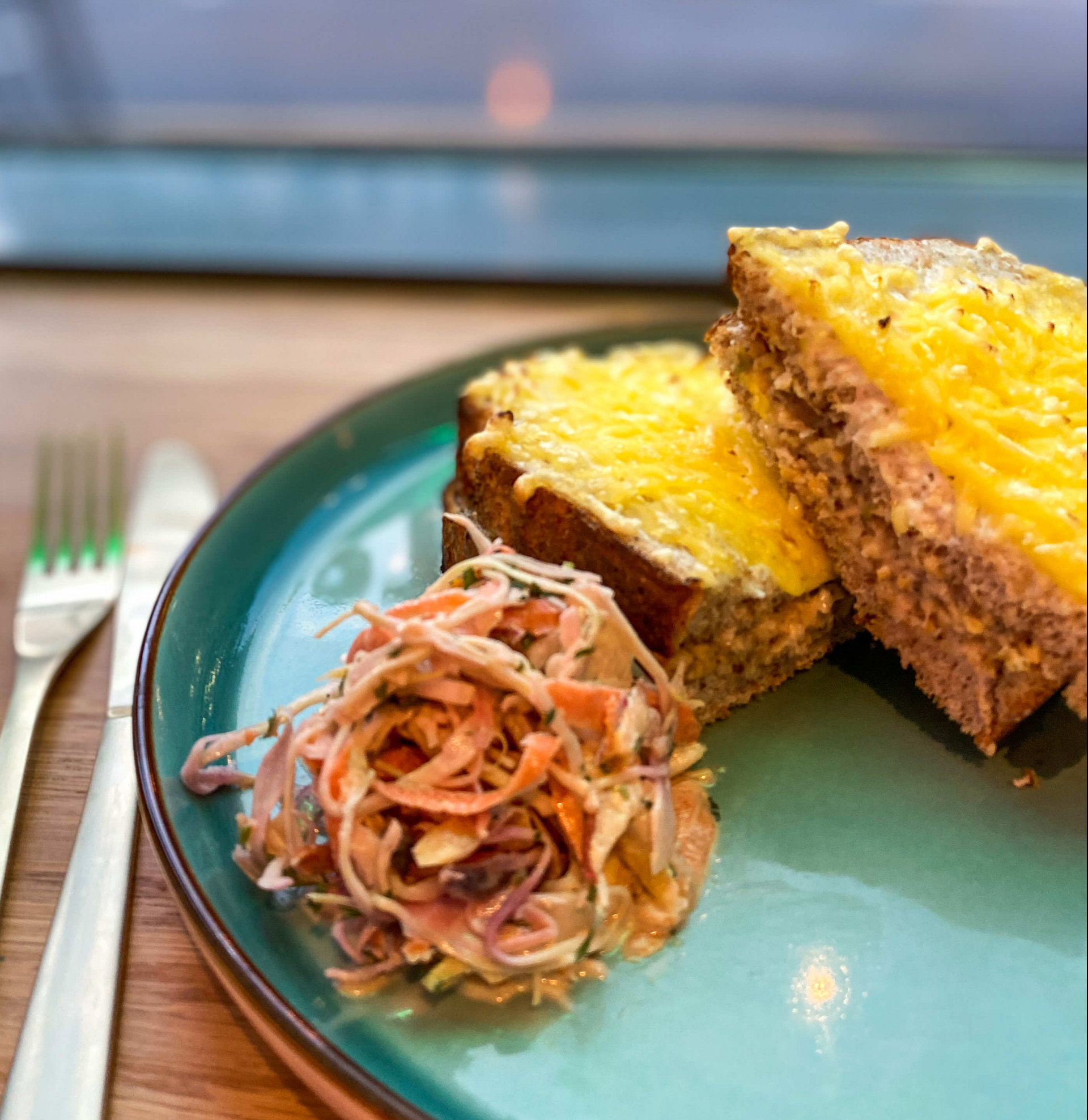 Homemade chickpea 'tuna' mix, toasted and topped with cheese.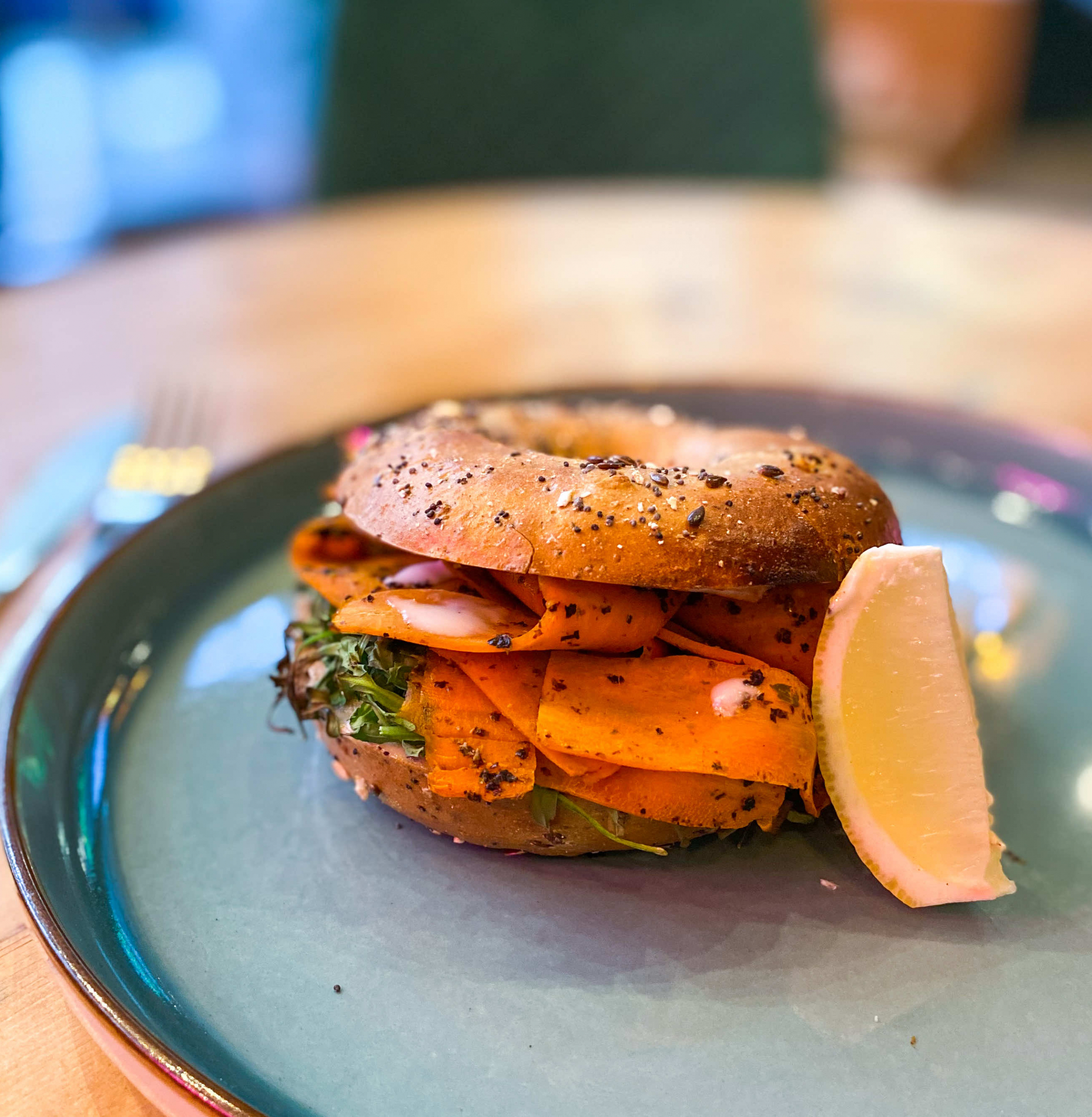 Homemade carrot 'salmon' and cream cheese with rocket on a seeded bagel.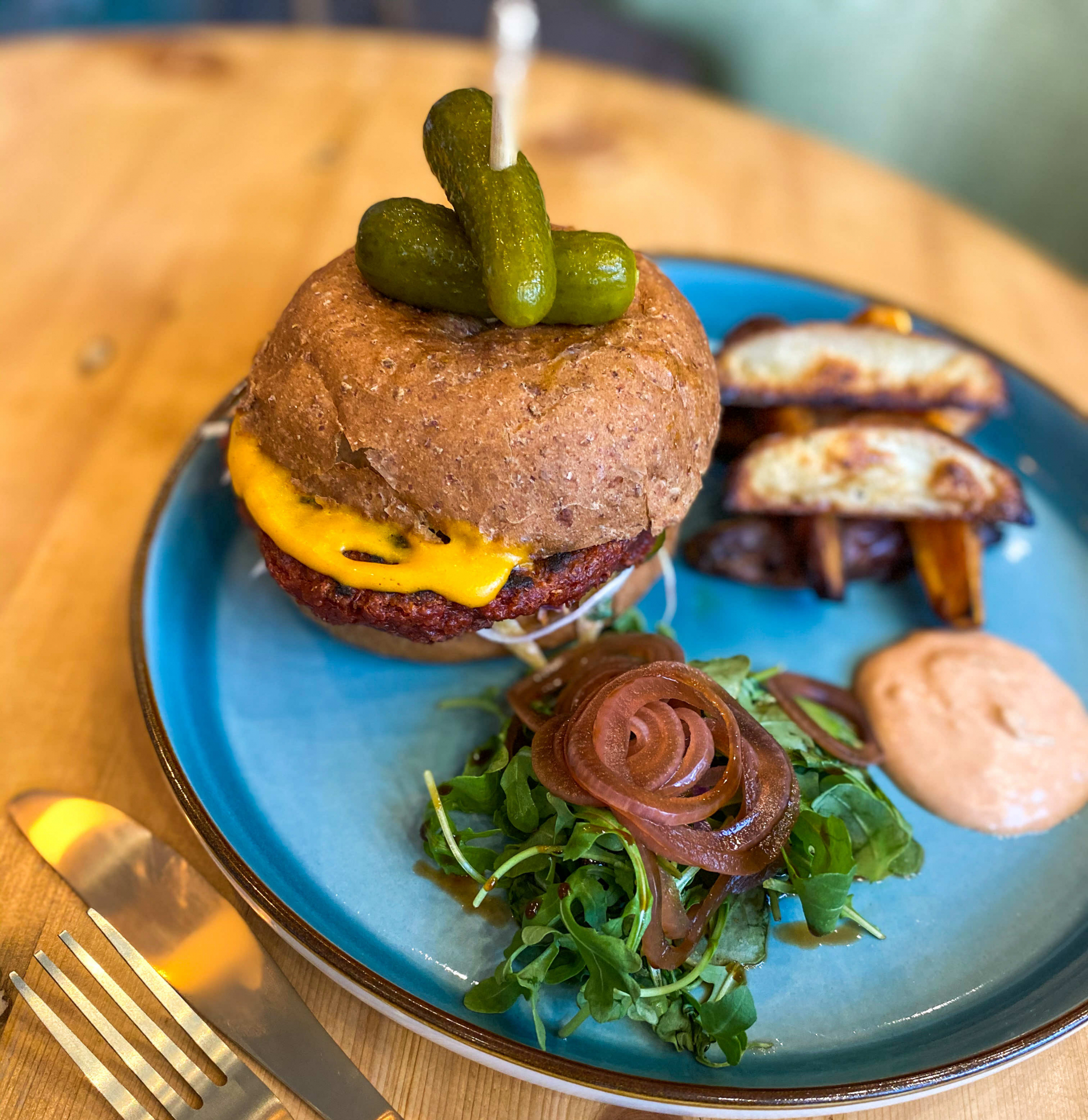 Our homemade beetroot and lentil burger topped with our house burger sauce and a helping of winter slaw and a side of mixed potato wedges.
Gluten free tortilla chips, topped with black beans, corn, house salsa, shredded red cabbage, smokey jackfruit, avo and our homemade nacho cheese sauce.
£8.95 | Gluten free option
Chia seed tortilla filled with homemade nacho cheese sauce, smokey pulled jackfruit, beans and chilli, stacked on top of afresh corn, black bean and rocket salad.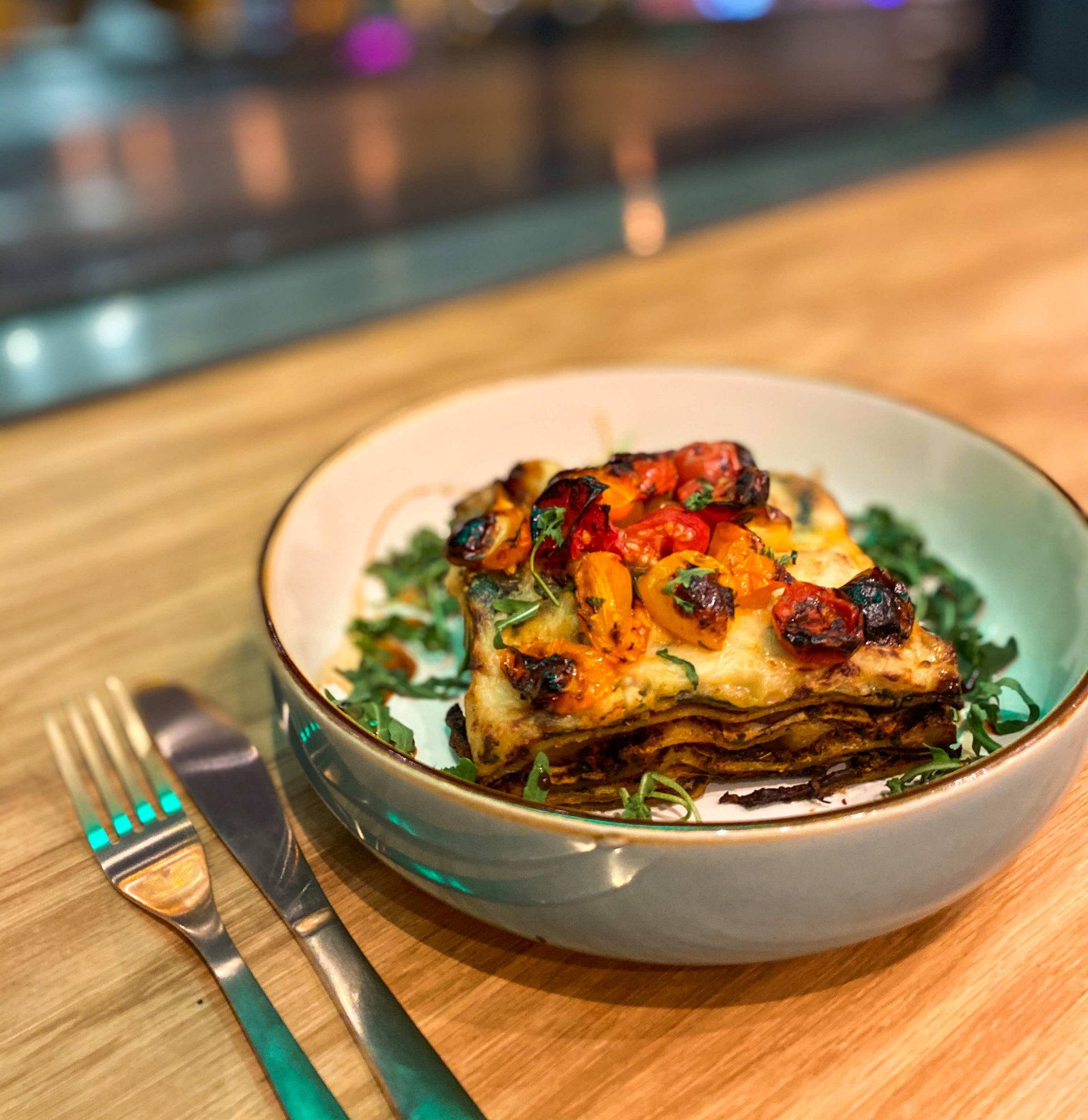 A delicious oven baked dish made with seasonal, whole foodingredients.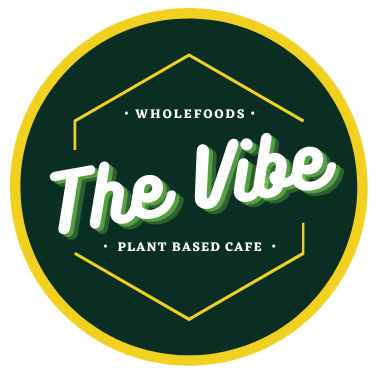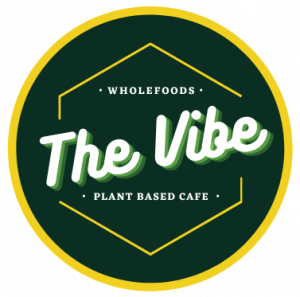 A warming hot pot special, served with rice.